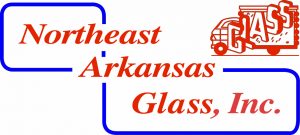 We offer a large area of residential services
Shower Enclosures
Window Glass
Patio Doors
Table Tops
New Windows
Storm Windows
Screens & Rescreens
Replacement & Repair Parts

Custom Mirrors
Insulated Glass Units
Safety Glass
Patterned Glass
Skylights
Acrylic – Plastic – Lexan
Custom Glass
Installation
 We work with homeowners, architects, designers, builders, and remodelers.
Waterspot Prevention
The number one question we get is how do I keep waterspots off my glass?  We suggest Bio-Clean Stain Remover and Prevention, a 2 step application you do once a month on shower doors or anything you get hard water stains on including your car windshield.
Shower Enclosures
Frameless Shower Door Hardware featuring, Sliding Shower Door Kits, Header-Free Enclosure Hardware, Frameless 'All-Glass; Restroom Partition System, Shower Door Hinges, Clamps and Brackets, Shower Door Pulls, Hinge and Handle Sets, Shower Door Knobs, Shower Door Towel Bars, Shower Door Accessories, Designer Bathroom Accessories, Shower Door Wipes and Seals, Shower Door Hinge Kits, Shower Door Channels and Headers, Support Bars and Parts, Tub Enclosure and Shower Door Hardware, and our Frameless Vertical Post System, Custom Glass.
Our product line includes:
Framed and frameless shower enclosures
Custom tub enclosures and shower doors
Custom Glass and Hardware
Custom finishes
Our installers and salespeople are very knowledgeable in the most current products available on the market to
help you create unique designs for all the bathrooms of your home. We have the glass products to help make
your ideas a reality.
Custom Mirrors

Needing a custom mirror or just a vanity mirror?  We do it all, cut to size mirrors
Floor to ceiling
Bathroom Mirrors
Framed Mirrors
Exercise Room
Closet Mirror
Insulated Glass Units
Insulated glass or double panes as some still call it, is two or three pieces of glass separated by a spacer and vacuum or gas filled space to reduce heat transfer .  There are many options with insulated units; annealed, laminated, tempered, mutins, low e, argon filled, and so much more.
If your unit has "bars" on the inside those are called mutins.  Mutins are decorative dividers in a grid pattern that can be installed in the air space.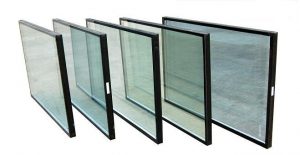 How to tell if your insulated unit is starting to lose its efficiency
Milky, dirty or hazy appearance to the glass
Condensation forming between the two panes of glass (not on the inside or outside where you can touch) when rapid temperature changes happen.
Distorted or broken panes
Tempered Glass 
Tempered glass is a heat strengthened type of safety glass.  It is about 4 times stronger than "ordinary plate" or annealed glass. Unlike annealed glass, which can shatter in to large jagged shards when broken, tempered glass fractures into small relatively harmless pieces. Tempered glass is used in places where human safety is a concern like doors, windows that touch the ground, next to a door or above a door.  It is also used in shower doors, microwaves, refrigerator shelves, and fireplaces.
Patterned Glass
Glass comes in all different sizes, shapes, colors and patterns.  We can install patterned glass into almost anything.  Patterned glass comes in annealed or tempered and looks great in cabinet doors, showers, walk through doors, windows and more.